Member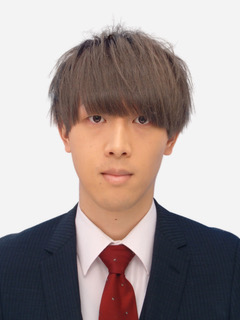 Postdoctoral Researcher
#decision-making
#eye movement
#visual perception
#psychophysics
miyamoto.takeshi.5t★kyoto-u.ac.jp


* Please change ★ to @
Career
| | |
| --- | --- |
| 2019.4 - 2021.3 | Ph.D, Graduate School of Comprehensive Human Sciences, University of Tsukuba, Japan |
| 2021.4 - 2021.10 | Reseacher, Faculty of Health and Sport Sciences, University of Tsukuba, Japan |
| 2021.11 - 2022.3 | Reseacher, Graduate School of Medicine, Kyoto University, Japan |
| 2022.4-present | Japan Society for the Promotion of Science, Research Fellowship for Young Scientists (PD) |
Publications
Miyamoto T, Numasawa K, Ono S. (2022) Changes in visual speed perception induced by anticipatory smooth eye movements. J Neurophysiol. 127(4):1198-1207.
Miyamoto, T., Hirata, Y., Katoh, A. et al. (2021) The influence of stimulus and behavioral histories on predictive control of smooth pursuit eye movements. Sci Rep 11, 22327.
Miyamoto T, Miura K, Kizuka T, Ono S (2021) Properties of smooth pursuit adaptation induced by theta motion. Physiology & Behavior, 229: 113245.